Reminder: Eä Tolkien Society Meeting & Broadcast January 15th, 2022 1-3 pm Pacific Time
by Eä Admin —
published

Jan 15, 2022 12:21 AM,
last modified

Jan 15, 2022 12:21 AM
We usually meet (and broadcasting via the Internet) on the THIRD Saturday of each month, from 1:00 pm to 3:00 pm (Pacific Time). Meeting at Hawke's House and in the RPGSN.net and Jitsi online conference room. We have also moved our live streaming and recorded broadcasts back to Youtube.com/tolkienscholars (for now).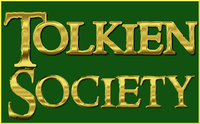 http://www2.tolkienscholars.org/news/ea-tolkien-society-reminder-meet-january-15-2022

Watch the meeting online via our Youtube stream. https://www.youtube.com/tolkienscholars
OR JOIN THE LIVE CONVERSATION DURING OUR MEETINGS IN OUR NEW ONLINE TEXT CHAT WITH OPTIONAL AUDIO/VIDEO CHAT.
Or join with the more basic Jitsi webpage: https://meet.rpgresearch.com/tolkien1    and password tolkienmoot
If your first time in our chat, you will need to create a new free account and password. Then you can join the conversation with your fellow Tolkienists!
(to join just the video room without the rest of the chat community, go here, when in the chatroom, join videoconferencing Password: tolkienmoot (case-sensitive, all lower case).
Or you can try our new enhanced chatroom experience through the RPGSN by pointing your web browser to (and creating a free account at):  https://rpgsn.net
More detais: http://www2.tolkienscholars.org/news/ea-tolkien-society-reminder-meet-january-15-2022