Additional Updates to Ea d20 3.5 Documents
by admin —
published

Feb 24, 2013 08:35 PM,
last modified

Sep 07, 2015 10:11 PM
Have made a number of updates to the Ea d20 files. * The Ea d20 3.5 Magic in Middle-earth * The Ea d20 3.5 Deluxe 4 page character sheet * The Ea d20 3.5 Races & Cultures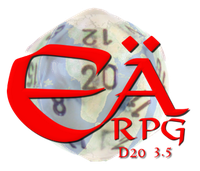 Since I've put together a new group to play test the Ea d20 3.5 system, expect a lot of updates over the coming months. We had our first character generation meeting last week, and our second this coming Tuesday. After that we begin the campaign.
This campaign will actually be starting roughly around Second Age 1050, so will be making a lot of updates for that time period compared to the previous focus on Third and Fourth Age campaigns.
Updated portions of the 7 Dwarven tribes.
Updated optional rules for Shadow, Sanity, Heroism, etc. (looking for additional feedback and suggestions).
Updated Magic in Middle-earth tome, finally wrote the formulae for base abilities for Sense Magic Broadcast, and Sense Magic Residue.
Many, many other tweaks and updates.
Please help spread the word.
Enjoy!
--
-Hawke
Eä RPGS
Role Playing Game Systems dedicated to gaming in J.R.R. Tolkien's Middle-earth and beyond...
http://www.earpg.com
Tolkien Fan and Role Playing Gamer since 1979