RSVP Now Tolkien Moot 2011
by admin —
published

Jun 08, 2011 08:45 PM,
last modified

Sep 07, 2015 09:44 PM
July 15, 16, & 17. Seating is limited, so hurry and RSVP!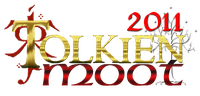 Tolkien Moot VII (2011) will take place Friday, Saturday, and Sunday on July 15, 16, & 17 at the Ramada Suites Limited on 9601 N. Newport Highway, Spokane, Washington, 99218.
TolkienMoot admittance is still FREE and open to the publc this year, but you must RSVP to reserve your seat.
July 15th, Friday registration begins at 3:00 pm.
Friday events run from 4:30 pm to 9:00 pm.
Saturday begins at 9:00 am and ends 9:00 pm.
Sunday begins at 11:00 am and ends 6:00 pm.
See the Schedule Page for the up to date schedule of events.
See the Location & Accomodations Page for directions and other information.
See the About Page for information about Tolkien Moot, guest speakers, and past events.
Seating is limited, so fill out the RSVP Online form ASAP:http://www.tolkienmoot.org/arc/rsvp/