RSVP for TolkienMoot X ASAP
by admin —
published

Jul 24, 2014 04:20 PM,
last modified

Sep 07, 2015 10:50 PM
August 8th, 9th, and 10th (Friday, Saturday, & Sunday), TolkienMoot X will take place in Spokane, Washington...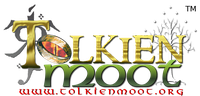 The 2014 Tolkien Moot X convention schedule (August 8th, 9th, & 10th), and the RSVP form have been updated and published. If you wish to attend, you must complete the RSVP form.
Tolkien Moot X Convention Schedule Page: http://tolkienmoot.org/schedule
Tolkien Moot X RSVP Form: http://tolkienmoot.org/rsvp
Tolkien Moot X Location & Accommodations Page:http://tolkienmoot.org/location-and-accommodations
It will be 3 days of Tolkien-based discussion, role-playing gaming, and other Tolkien-related fun. Once again this will take place in scenic Spokane, Washington, USA, on a Friday, Saturday, and Sunday.
On Saturday the Ea Tolkien Society (http://www.tolkienscholars.org) will broadcast live, interacting with participants world-wide discussing many things related to J.R.R. Tolkien and his works.
More details coming shortly!
Namarie!